Services
Looking to maximize the potential of Salesforce and revolutionize the way you do business? Our Salesforce certified professionals are here to deliver unparalleled solutions tailored to your unique challenges, leveraging the latest and greatest in cloud capabilities.

With over 10 years of experience across a diverse range of industries, our experts are deeply knowledgeable in Salesforce and MuleSoft. Whether you need custom development, innovative integrations, or next-level automation, we've got you covered. So why wait? Partner with Target Everest today and unlock the full potential of your Salesforce platform!

---
---
---
---
Our products
Strategy & Design
Designing your success - Our team fully immerses in every project to develop tailored Salesforce solutions that optimize your business processes.
Our approach to strategy and design begins with a deep immersion in each project. We take the time to understand your business processes, goals, and challenges, and use that knowledge to design new operating models and technology platforms that add value to your business. Our focus is on delivering transformational outcomes and exceptional customer experiences that set you apart from your competition. With a focus on innovation, we design solutions that are tailored to meet your unique needs and drive sustainable growth.
Solution Development
Our technical experts quickly and thoroughly design, build and test new solutions and ensure smooth system integration and migration of legacy data.
Our technical experts are at the forefront of solution development, leveraging the latest technologies and methodologies to design, build, and test new solutions. Whether it's a complete system overhaul or the integration of new features and functionality, we work quickly and thoroughly to ensure a seamless transition and the preservation of legacy data. Our goal is to deliver high-quality solutions that meet your business needs and help you reach new levels of performance and efficiency.
User training
We know that change management is critical to project success. That's why our dedicated consultants work closely with your team members to train them on-site and/or remotely.
We believe that effective change management is critical to project success, and our dedicated consultants are here to help. Our approach to user training combines on-site and remote learning methods to ensure that your team members have the knowledge and skills they need to fully leverage the new technology. We work closely with your team to ensure a smooth transition and minimize downtime. With an emphasis on hands-on learning, our training programs are designed to help you get the most out of your new technology investment.
Ongoing support
Even after implementation, we stay by your side to provide ongoing support as needed and help you benefit from new innovations that may be of interest to you.
Our commitment to your success extends well beyond the initial implementation. Our team provides ongoing support as needed and helps you stay ahead of the curve by staying informed of new innovations and developments in the industry. Whether it's a minor tweak or a major update, we're here to ensure that your technology platforms continue to support your evolving business needs. With a focus on continuous improvement, we're dedicated to helping you achieve long-term success and achieve your goals.
See What Our Clients Say: Testimonials That Speak for Themselves
❝Target Everest's Salesforce expertise transformed our sales, service, and business operations process, resulting in increased revenue, improved customer support, and streamlined efficiency.❞

Jérôme Maillard / Flability SA
❝At SpotMe, everything we do revolves around Salesforce - sales, marketing, invoicing, revenue recognition, operations. With Target Everest, we have found the ideal partner supporting us with core architecture, key developments and incremental changes.❞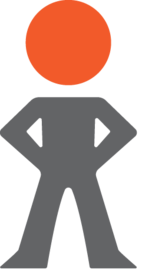 Pierre Metrailler / SpotMe
❝Working with Target Everest has been an extraordinary experience, setting them apart from any other Salesforce consultancy we've encountered.❞

Sam Davyson / Stacker
Contact us
Unleash your business's full potential with Target Everest's Salesforce experts. Our team of certified professionals is dedicated to providing tailored solutions that optimize your processes, improve customer engagement, and drive growth. Let's collaborate and achieve your goals. Contact us today!